News & Events
Anaesthesiologist by Day; Novelist by Night—What NYSID alum's son is an anaesthesiologist by day and a novelist by night? We'll give you a few clues as to the identity of the author's father, but since his son writes under an assumed name, J. Rye Erixon, we won't reveal this author's real name. Many of you may have already guessed from the pseudonym what alum we're talking about (sound it out). If not, we'll give you another hint: This author's father served the NYSID for a quarter-century and now heads a New York insurance company.

We've read one of the author's novels, The Strip Mall (click here for cover photo), and would describe his style as a cross between Nelson DeMille and Stephen King, with very good character development. We also enjoyed his short stories from his collection, "Especially for You." The title story is a particularly haunting one that focuses on a self-centered music enthusiast whose hobby leads him through some very frightening passageways. Be forewarned, this kid has a real dark side. If you're interested in purchasing any of these books, we suggest you contact the author's Dad. If you're still unsure who his Dad is, e-mail us at quepasa1@optonline.net and we'll fill you in.
This anaesthesiologist's novels definitely won't put you to sleep!
"Cropsey" Featured at 2009 Tribeca Film Festival — Now that the
excitement of Man on Wire's Academy Award has died down a bit, it seems
we have another NYSID alumni link to the Tribeca Film Festival.
"Cropsey" a film based on the kidnapping and murder of a 12-year old
Staten Island girl was featured in the 2009 Tribeca Film Festival.
What's the NYSID link? Well, our own Steve Maluk served as foreman of
the grand jury that indicted Andre Rand for the crime in 1987. Rand, who was later convicted for kidnapping (they lacked the evidence to convict him for murder) and still remains imprisoned, lived in the woods of Willowbrook, the infamous state mental institution that closed in the 1970s. A number of other children had disappeared prior to Rand's arrest. The case remains one of the biggest in Staten Island history. For more
information on the film and the case, click here for a Daily News story.
Doo-Wop Augie — Many NYSID alums may not know that Augie D'Aureli, a Deputy Chief Investigator of the Department's Frauds Bureau, moonlights as a doo-wop singer. Augie has delivered inspired a capella versions of "America the Beautiful" and "God Bless America" at various Department events. As part of the singing group, Moonlight Serenade, Augie opened for the legendary Del Satins on Saturday, April 25 in Bayside, Queens. The Del Satins recorded several hits on their own, but are perhaps best known for their backing vocals on numerous Dion rock and roll classics, such as "Runaround Sue" and "The Wanderer." Click here to see a flyer for the event
Matti Builds a Barn — A while back, Capital Markets Director Matti Peltonen got the idea to rebuild a barn in his back yard that was originally constructed more than 150 years ago. Why did Matti attempt this? What was he thinking? How's he progressing? Does he still have all his fingers? Click here to read Matti's original riveting story, and click here to read the latest update, "Barn Again". Keep watching this page for the next exciting installment of this adventure.
Volcker Returns! — In November, President-elect Obama named former Federal Reserve Chairman Paul Volcker to head his Economic Advisory Panel. Some alums may remember that in 2002 the New York Insurance Department hosted a Department-wide seminar featuring Mr. Volcker. Click here to see a photo of Mr. Volcker signing the seminar program for alum Kashyap Saraiya. A photo of the signed program is also included.
DeMauro in NJ State Championship — Congratulations to NYSID alum Joe DeMauro's son Mike who helped his St. Joseph football team defeat
Immaculata 27-6 in the NJSIAA Nonpublic Group 3 New Jersey state
championship game on December 5, 2008. Click here for a post-game photo from the New Jersey Star-Ledger of Mike with his coach and teammate. Mike plays guard for the St. Joseph team.
Our Melting Economy: Want to Learn More About How We Got Here? — Many alums have been hit hard by the financial crisis. If you're having trouble figuring out how we got into this mess, National Public Radio has two excellent shows that help explain it to those not well versed in the ways of Wall Street.

The first, which aired last May, is called "The Giant Pool of Money." Click here for this episode. A follow-up appeared in October called "Another Frightening Show About the Economy." Click here for that show. In addition, NPR offers a daily broadcast (i.e., podcast) that reflects on current economic conditions. To access these podcasts, click here.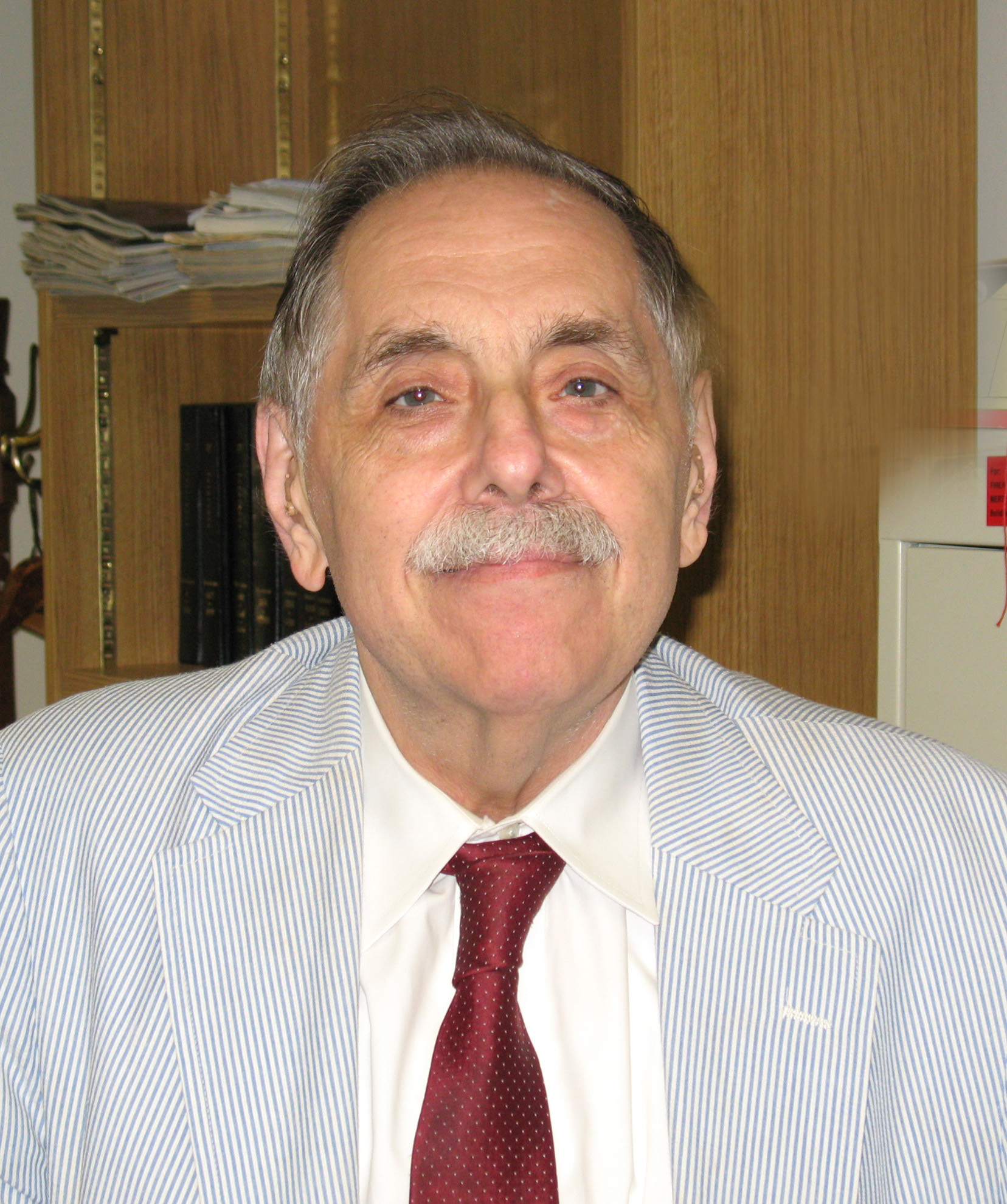 Rachlin Appointed to ABA Commission on Disability — Alan Rachlin, a Principal Attorney with the New York State Insurance Department's Office of General Counsel, was appointed on Aug. 12, 2008 as a Commissioner of the American Bar Association's Commission on Mental and Physical Disability. He will serve a one-year term on the Commission. He, like all the lawyers who serve on the Commission, will be working on a volunteer basis.. The Commission is designed to promote the ABA's commitment to justice and the rule of law for persons with mental, physical and sensory disabilities, and to encourage disabled individuals to participate in the legal profession. Alan, who joined the Department in 1969, will continue working as an attorney for the New York Insurance Department.
Cell Towers to be Erected on Northway Following Langner Death — In August 2008, Verizon Wireless began construction of 100-foot cell
phone towers at twelve sites along a 60-mile stretch of the Northway in
Essex County where cell service had been virtually nonexistent. The action was prompted by the January 2007 death of long-time NYSID staff member Alfred Langner. Al and his wife Barbara were returning
home to Brooklyn on the Northway in Essex County when their car slid off
the road into a snowbank. The couple had been returning from a wedding
in Montreal.
Unable to open their car doors, the Langners also could not use their
cell phones due to the lack of transmitting towers in the area. It took
more than 30 hours for police to discover the car. Although his wife
survived, Al died of hypothermia during the 30-hour ordeal. After the accident, Langner's Brooklyn community initiated a call-in campaign demanding that cell service be improved on that stretch of the Northway.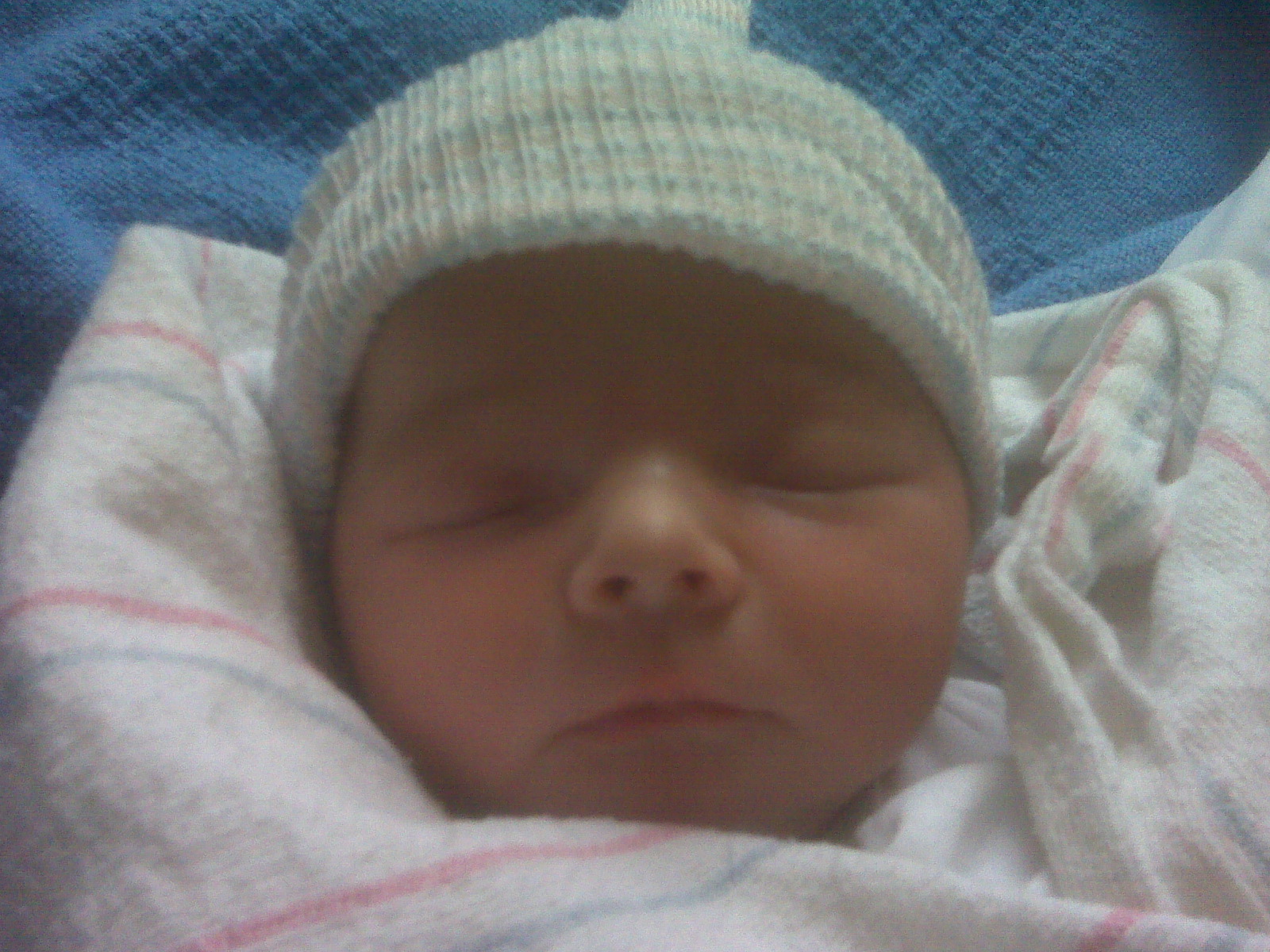 Howard's a Dad! — Erin Mills, former Superintendent Howard Mills' wife, gave birth to Kathryn Powers Mills on Monday, September 15, 2008. Howard reports that Kathryn, who weighed in at 7 lbs., 8 oz., and Erin are both doing wonderfully. Congrats all around!
Kathryn Mills
Are you due a tax refund? — Many alums were policyholders of MetLife and other major mutual life insurers and received shares of stock after
demutualizations were approved several years ago. Now it turns out,
thanks to the hard work of one accountant, that if you sold your shares
and paid taxes on the proceeds, you may be due a refund! Click here to
learn more.
Marty Schwartzman Responds to Anti-Autism Rants by Radio Talk Show Host — NYSID Life Bureau Chief Marty Schwartzman recently replied to anti-autism rants by syndicated radio host Michael Savage. In his comments, Savage opined that autism is in "99% of the cases, a brat who hasn't been told to cut the act out." Marty, whose 15-year old son Robbie suffers from autism, replied to Savage on CNN and WCBS-TV newscasts.
Combatting Graffiti — Alum Steve Maluk's nephew, Scott LoBaido, a Staten Island artist, has come up with a unique way to combat graffiti in his native borough: He paints American flags over the scrawlings. So far, it seems to be working. To learn more about this unique project, click here.
Lets Go Mets (3)! — A beautiful Thursday afternoon (July 10) marked the third NYSID staff/alumni Shea Stadium outing. We finally saw the Mets win one! This time the Mets played the San Francisco Giants. Fernando Tatis turned this into an extra special win for the New York Mets. Almost left behind on baseball's scrap heap, the resurgent Tatis homered, doubled twice and drove in four runs as the Mets beat the San Francisco Giants 7-3 (for their sixth straight victory). "It's amazing," Tatis said. Best known as the only major leaguer to hit two grand slams in a single inning, Tatis delivered the first three extra-base hit performance of his career. A good time was had by all. To see photos, click here.
Lets Go Mets (2)! — A sunny Thursday afternoon (June 12) marked the second of three NYSID staff/alumni Shea Stadium outings. This time the Mets played the Arizona Diamondbacks and things looked great for seven innings with the Mets off to a solid 4-0 lead. Disaster struck in the eighth and ninth innings as Arizona scored twice in each inning. Arizona scored one more in the tenth and held on in the bottom of the inning to beat the home team, 5-4. Although we're 0-2 on NYSID Shea Stadium outings, a good time was had by all. To see photos, click here.
Lets Go Mets! — The first 2008 Mets Alumni/NYSID outing on Thursday, May 15th was a star-studded affair. The Mets decided to honor the Department by broadcasting from our section. Broadcasting in the midst of the NYSID group were Met announcers Keith Hernandez, Ron Darling and Gary Cohen. During the game, Met legends Ed Kranepool and Art Shamsky stopped by along with Daily News columnist, Mike Lupica. Although the Mets lost 1-0 in a tightly played, exciting contest, the game was a memory most NYSID alums and staffers will treasure for years to come.

To see photos from the game and of baseball legends Keith Hernandez, Eddie Kranepool and Frank LaMonica, click here.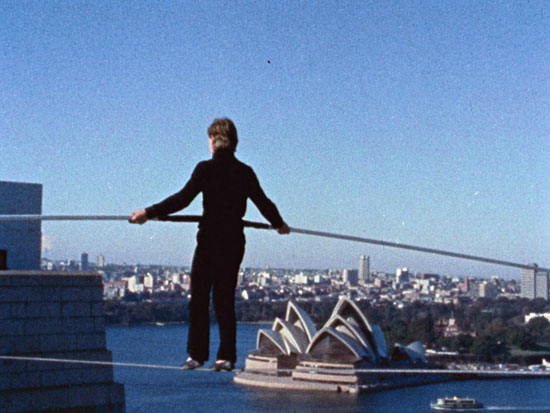 Barry Greenhouse: Movie Star? — Not exactly a star, but our own N. Barry Greenhouse can now be seen in a critically acclaimed 90-minute documentary, Man on Wire. The film is a behind-the-scenes look at, and recreation of Philippe Petit's high-wire walk between the Twin Towers in August 1974.
Petit, now 58, worked closely with the filmmakers on the project, which includes interviews with key participants. The documentary garnered two top awards at the 2008 Sundance Film Festival and was a featured presentation at the 2008 Tribeca Film Festival. A number of NYSID staffers and alums attended the New York premiere in late April.
For an exclusive review of the New York premiere, click here.
To view photos from the New York premiere, click here.
The film opened to rave reviews on July 25th at the Lincoln Plaza Cinemas and Sunshine Cinemas in New York. Here are links to reviews and articles about the movie: The New York Times; The Village Voice; New York Magazine.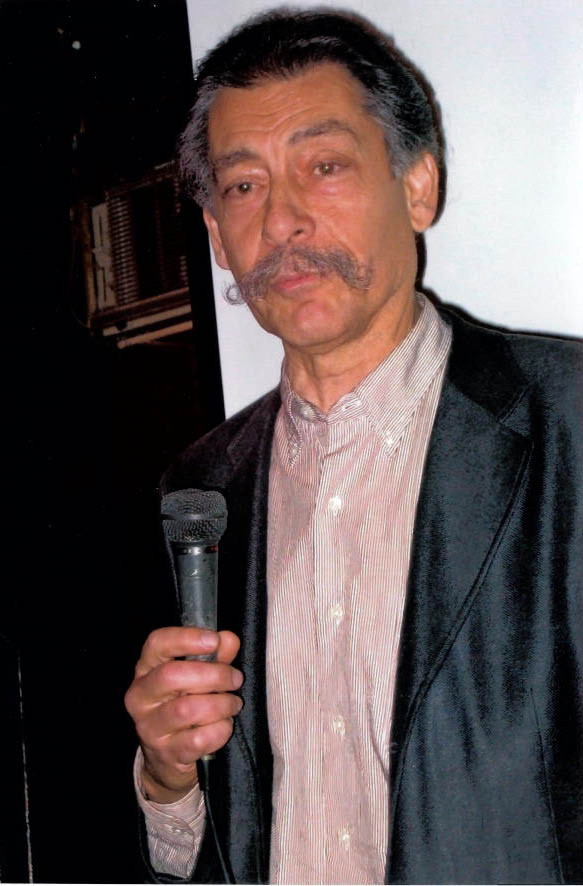 For those alumni unaware of Barry's role in this historic event, click here for some background.
The film's director, James Marsh, described the 1974 event as "a big criminal conspiracy with the objective of doing something beautiful."
Here's what some critics are saying about the Marsh film:
"A man walks on a high-wire across the Twin Towers -- and how he does it -- is the grab-you-by-the-lapels premise from which James Marsh's "Man on Wire" erupts onscreen as one of the most wildly entertaining docs of recent years."
— Robert Koehler, Variety
"Pre the events of 9/11, the film might have simply been an entertaining, high risk tale of a death-defying feat related in . . . interviews, archival footage and photos and Marsh's usual meticulous and creative re-enactment vignettes. Post 9/11 you find yourself marveling that a man in far away France became smitten with the twin towers long before they became the target of terrorist attacks."
— Margot Gerber, FilmThreat.com
The New York Times featured a piece on the film and the Tribeca festival on Friday, April 18. Click here to view the artice. Newsday also featured the film in its recent article on the Festival. Click here to view that article.
The DVD was released on December 9, 2008. Here's what some are saying about Barry's performance...
From Nerve: "As for the third local member of the team, the "inside man" Barry Greenhouse, his mustache alone is cause to suspect that he's really a Martian who took a job working in an office on the 82nd floor of Tower Two just to make ends meet."
From the Village Voice: "The team's "inside man," Barry Greenhouse, an assistant director of research for the New York State Insurance Department who offered his ID to make fake credentials and his 82nd-floor office for storing equipment, recalls: "There was, like, no security at all. There was a guy who walked the entire 110 floors three times a year, and I joined him. And nobody ever stopped us." After Petit's walk, Greenhouse's bosses scolded him-not for making their offices complicit in a crime, but for not giving them advance warning of the historic walk. "The cops never ever talked to me," adds Greenhouse, whose Dalí-esque mustache figures prominently in Marsh's film."
From Spout: "The Dark Knight employs one of the greatest living character actors, Gary Oldman, and allows him to be as normal and real a guy as Oldman can possibly be. In fact, as many characters there are inhabiting the film, The Dark Knight grounds them, portraying them as more realistic than comic book movies tend to do. In contrast, Man on Wire features some real people that are such characters, it's hard to believe they really truly exist. One look at Barry Greenhouse, and you'd believe it if I told you he just walked off the set of the '60s Batman TV series. And he's not the only oddball in the documentary. It's as if the two movies switched ensembles."
From the New York Times: "In interviews, they and some of Mr. Petit's other confederates -- including two American goofballs and Barry Greenhouse, a flamboyant insurance executive who served as the all-important inside man -- reconstruct their project, which they referred to at the time as ''the coup,'' in fascinating detail."
Click here for an in-depth interview with Barry from the U.K. Guardian.
Incidentally, you can also read about Barry's role in this event in Petit's marvelous book "To Reach the Clouds: My High Wire Walk Between the Twin Towers," The book includes photos of Barry and Linda Greenhouse and copies of bogus NYSID invoices from 1974.
Oh yes, and for those who still don't know, the film won the Academy Award for Best Documentary in 2008. If this isn't enough to convince you to see this marvelous work, we don't know what is. Once again, a tip of the hat to Mr. N. Barry Greenhouse!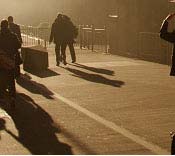 Department Newsletter — The NYSID issues an excellent internal newsletter - "INSide News" - which is now exclusively available to alums through our website's Members Only section. The current July '09 issue is now available and features numerous articles about the diverse activities of Department staff. If you are an alum with a password, click here. If you are an alum and do not yet have access to the Members Only page, click here.
Above: From the 'Inside News' March '08 issue, one of Paul Zuckerman's Streetscape Photos
Sal Curiale is a Grandpa! —To check out Baby Mae, click here.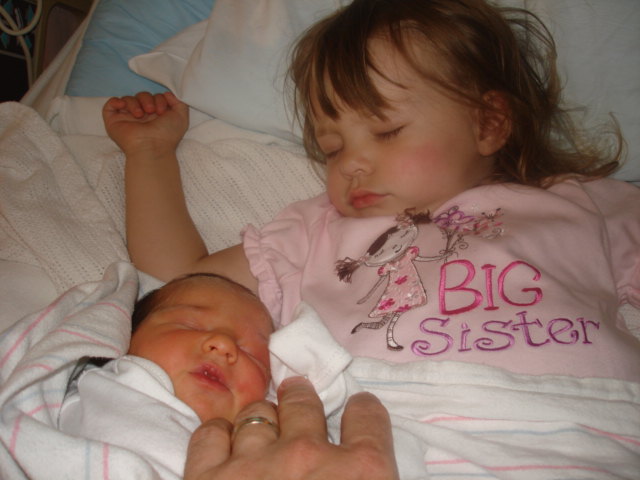 Terri's A Mom (Again)! — It doesn't seem that long ago that we reported that Terri Marchon Wolcott had given birth to a daughter Mary. Well, she's done it again. Terri gave birth on August 14, 2008 to Morgan. Here's a photo of Morgan and big sister, Mary. Congratulations Terri and husband Rich!

Morgan and Mary Marchon Wolcott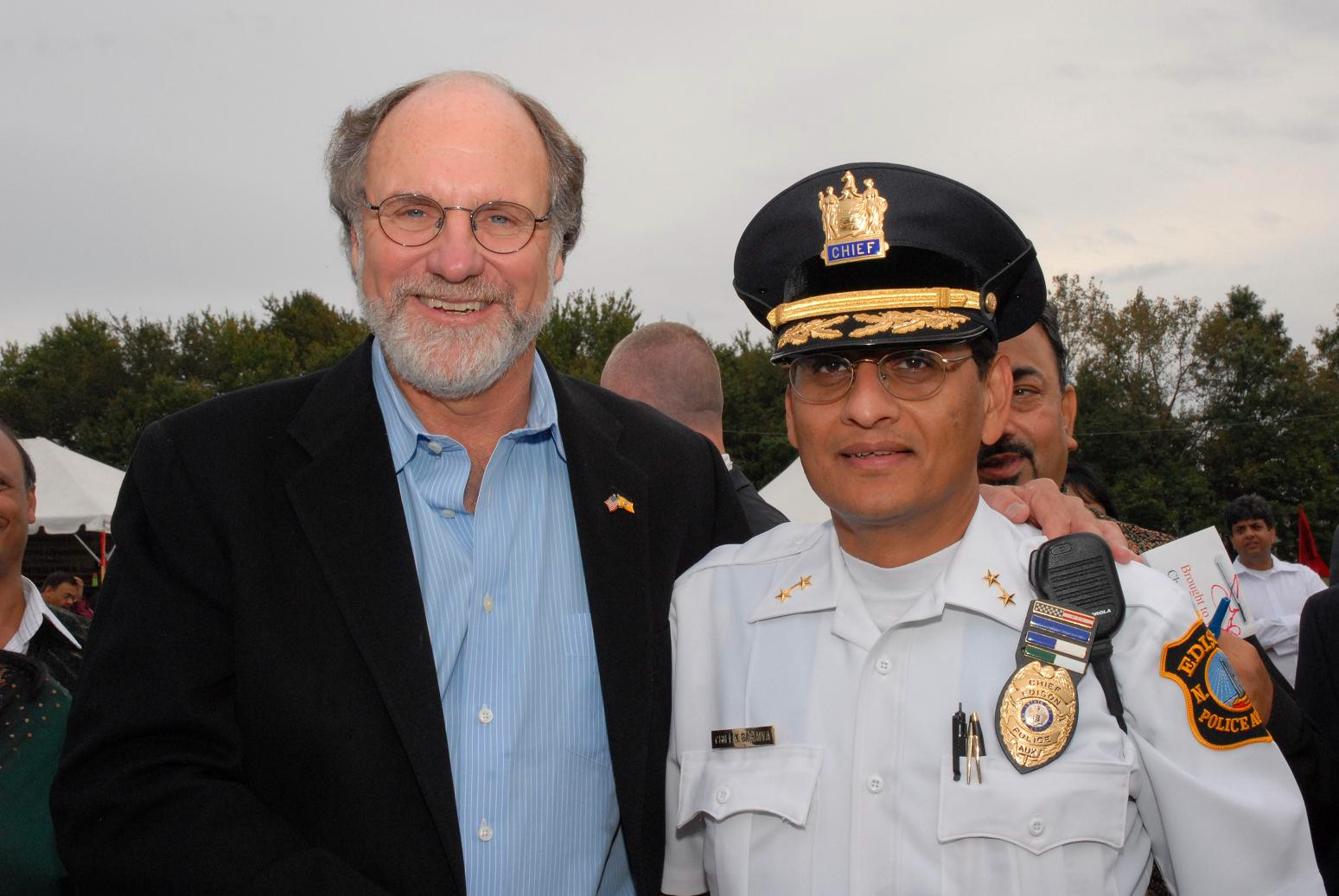 Auxililary Police Chief Saraiya — Many alums are unaware that in addition to working for Ace INA, recent NYSID alum Kashyap Saraiya serves as the Auxiliary Police Chief of Edison, NJ. Kashyap, a 20-year NYSID veteran, joined the Edison Police Auxiliary in 2002 as a Patrol Officer and has headed the 45-officer team since April 2006.
Kashyap with Governor Corzine
The Edison Police Auxiliary is a volunteer organization dedicated to assisting the Edison Police Department. Kashyap and his Officers are involved in patrolling Edison Township, responding to township emergencies, and staffing special details. Among his most notable assignments was working with the Secret Service in the Fall of 2007 in securing the township during a visit by President Bush.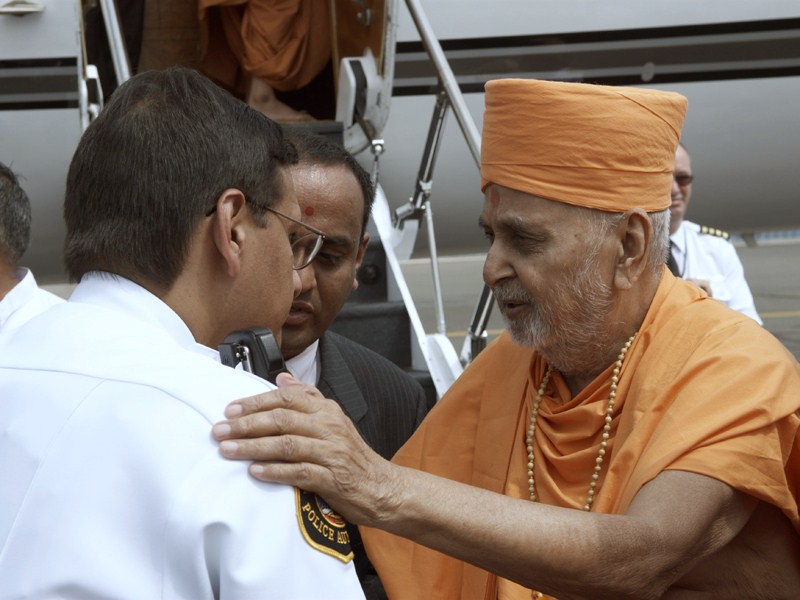 Another memorable assignment occurred late last year. During the time after Kashyap had left the Department but before he joined Ace, he was responsible for the security of a prominent Indian saint, Pramukh Swami Maharaj, who spent a significant amount of time in Edison during his trip to the United States to meet with his followers. Kashyap describes him as "a truly spiritual man."
Kashyap with Pramukh Swami Maharaj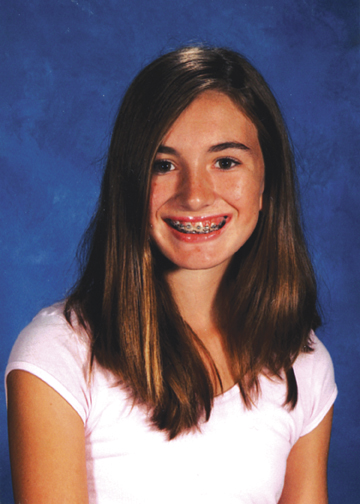 Nina Gardner, A Brave Young Woman — Mark Gardner's daughter, Nina, is recovering from a bout of severe scoliosis of the spine and a serious blood infection, MRSA. Mark wrote an article about her ordeal for his local newspaper, The Rye Record. Mark hopes the piece will help other families who are dealing with scoliosis and related ailments. Click here to read Mark's article that was published in the The Rye Record.
Nina Gardner
Top Ten Insurance Films of All Time — NYSID alum Mike Barry, now VP of Media Relations at the Insurance Information Institute (I.I.I.), swears he had nothing to do with it, but the I.I.I. recently released its top ten insurance movies. Coming in at #1 is, of course, Double Indemnity, the film noir classic. Who could argue with that choice? Others include two Jack Lemmon movies (Save the Tiger, The Fortune Cookie) and an Alfred Hitchcock classic (To Catch a Thief). But where's About Schmidt?
The films are:
1. Double Indemnity (1944)
2. Memento (2000)
3. The Fortune Cookie (1966)
4. The Killers (1946)
5. Save the Tiger (1973)
6. The Rainmaker (1997)
7. The Thomas Crown Affair (1968, 1999)
8. Sicko (2007)
9. To Catch a Thief (1955)
10. Along Came Polly (2004)
Favorite quote from a top ten film: Jack Lemmon as Harry Stoner in "Save
the Tiger" (who is considering burning down his troubled company's
warehouse to survive): "The government has a word for survival. It's
called fraud."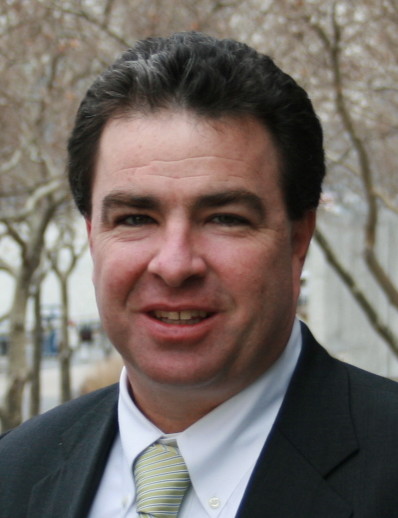 Who Needs Dave Barry; We've Got Mike Barry — Speaking of Mike Barry (see I.I.I. piece above), did you know that since 2001 Mike's been doing a weekly column, "Eye on the Island," that appears in 18 weekly Nassau County publications? His column focuses on politics and popular culture, from a uniquely Long Island perspective. During the past seven years, he's interviewed many notables, including authors Pete Hamill and Nelson DeMille; soap opera queen, Susan Lucci; and actress (and Page Six fave), Lindsay Lohan.
Mike Barry at the 2007 NYSID Christmas Party
The weeklies are delivered to over 75,000 homes in Nassua County and Mike's columns can generate a good deal of e-mail. He says the columns he writes about the Long Island Rail Road invariably receive the most feedback, in particular one he wrote on the tendency of absent-minded Long Islanders to tumble through the gap between the train and station platform.
He's proud of the fact that he's written a column every week for the past seven years, save one. What caused him to miss that one? Blame it on the NYSID. He was so exhausted responding to press inquiries regarding the Marsh & McLennan contingency commission crisis, he couldn't gather the strength to knock out a column.
Mike is also one of those rare individuals who's hit the trifecta of financial services experience. He was Public Information Officer for the NYS Banking Department (under Neil Levin) in 1996-1998. He then moved to The Depository Trust & Clearing Corp. (Wall Street's security clearinghouse) where he served as Corporate Communications Manager until 2003. In 2004, he found a home at the NYSID as our Director of Public Affairs. In late 2006, he moved to the Insurance Information Institute and in 2007 became its Vice President of Media Relations. When asked which sector of the financial services industry he enjoys most, Mike said "Insurance, of course!"
For those interested in Mike's latest column, it can be accessed via www.antonnews.com/feature. For past columns, try googling "Mike Barry" and "Eye on the Island."
Minkowitz Sworn in as Judge — Former Assistant U.S. Attorney Stuart A. Minkowitz, son of NYSID alum Marty Minkowitz, is now a Superior Court judge in Morris County, New Jersey.
Minkowitz of East Hanover, NJ, privately took the oath of office as a judge in early January 2008 and was assigned to the family division, handling domestic violence cases.
On January 31, 2008, he was publicly sworn in before a crowd of friends and family, including proud papa, Marty. Stuart Minkowitz spent nine years with the U.S. Attorney's Office, working most recently as the civil health care fraud coordinator.
Minkowitz was nominated by Gov. Jon S. Corzine to fill a judicial vacancy in the county.
More details (and a photo) are available from the Daily Record.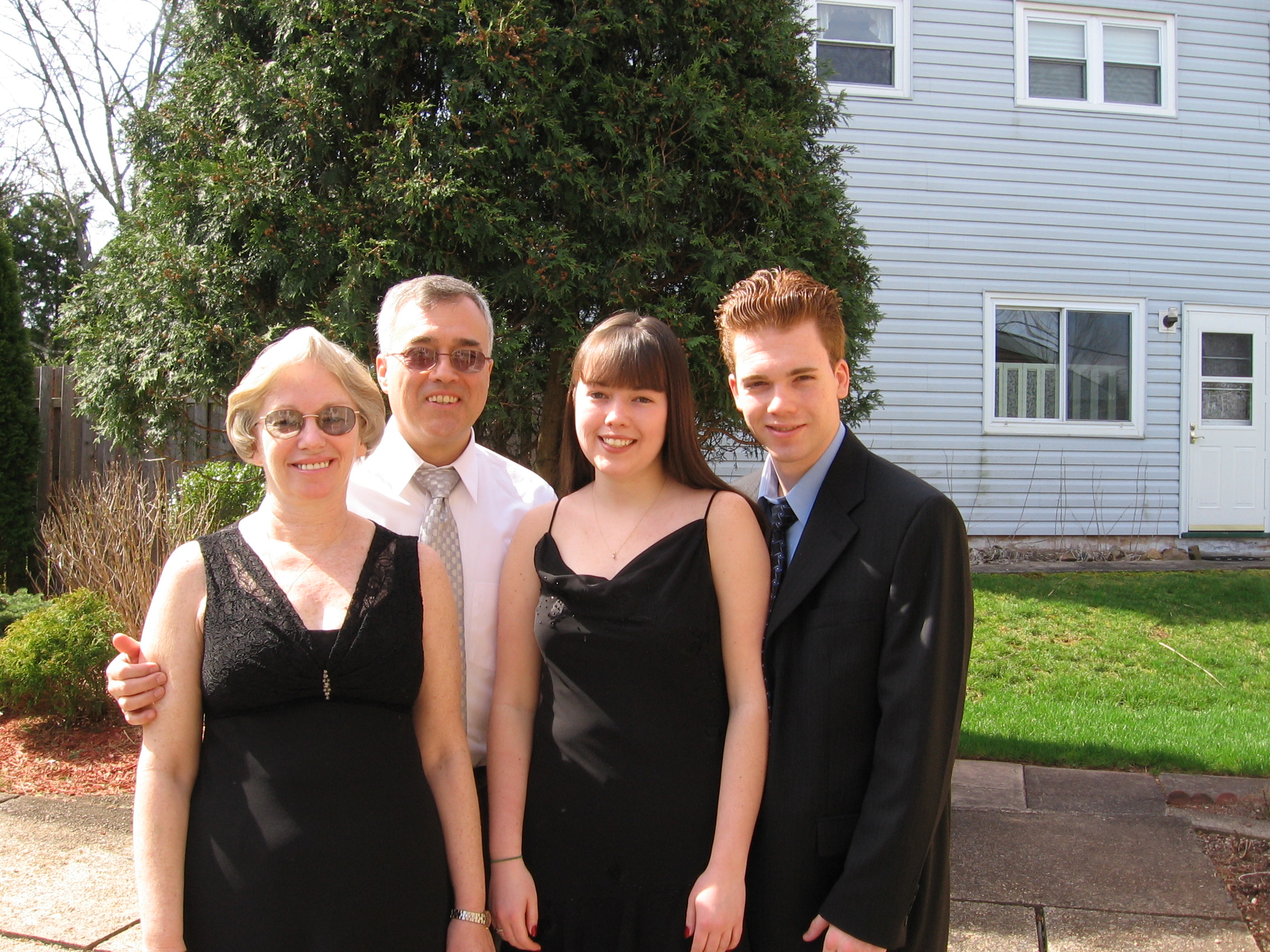 The Nunziata Tradition Lives On — There's been a Nunziata working for the New York State Insurance Department virtually every working day since 1968! Most alums know NYSID alums Gene and Dorothy (she actually had two stints with the Department), but now Lauren Nunziata has joined the NYSID team. Gene and Dorothy's daughter joined the Department in January 2008. She is currently assigned to the Life Bureau field unit. Prior to joining the Department, Lauren worked two years at Ernst & Young. Lauren, who has a Masters Degree in Taxation from Fairfield University, looks forward to carrying on the Nunziata tradition with pride and professionalism.
Rolf Kaumann has given us this update: Lauren now works in the Rolf
Kaumann's unit, Property Financial, while her brother Gene Jr. just took a job in a CPA firm in New Jersey. His boss: Rolf's wife....small world!
Above photo: The Nunziatas with daughter Lauren and son Gene, Jr.
Steve Maluk a published author — Steve Maluk, a former Life & Executive Bureau employee, contributed a chapter to the recently published anthology, New York Calling: From Blackout to Bloomberg. Steve's piece focused on Staten Island, "The Forgotten Borough."
The anthology, edited by Marshall Berman and Brian Berger, garnered near-unanimous raves from a wide array of respected literary critics, including Harper's and The New York Times. The book is available in book stores and through Amazon.com.
John Leonard, writing in Harper's Magazine: "An exacting look at the state of the city after 35 excruciating years of civil war. . . . We emerge with a terrific sense of immigrant muscle, ethnic flavor and multicultural diversity as a big city's jumping beans."
Sam Roberts, The New York Times: "Many of the 28 contributors seesaw between lionizing the lunacy that characterized the city during those years — some of us euphemistically described the mood as 'vibrant' — and dismissing the latest incarnation of New York as antiseptic. . . . Often revealing and almost always poignant."
Harry Potter & the U.S. Constitution — NYSID alum Stan Dorf's son Michael recently explained in a column in FindLaw why James Madison is no more of an authority on the meaning of the U.S. Constitution than J. K. Rowling is on Dumbledore's sexual orientation. To learn more, go to: http://writ.corporate.findlaw.com/dorf/20071022.html
In a more recent column, Dorf disputes assertions by U.S. Supreme Court
Justice Scalia that a "living Constitution" is bad for democracy. Dorf
ends his thoughtful piece with the words "Long live the living
Constitution." For the full column, click here http://writ.corporate.findlaw.com/dorf/20080310.html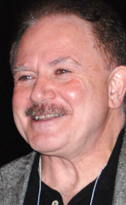 New York regulator earns NAIC's highest honor — The National Association of Insurance Commissioners (NAIC) presented Charlie Rapacciuolo, assistant deputy superintendent and bureau chief for the Department, with the 2007 Robert Dineen Award in December, shortly before his retirement.
As he's affectionately known,"Charlie Rap"
"Charlie is one of the nation's most outstanding state insurance regulators," said NAIC President and Alabama Insurance Commissioner Walter Bell. "He is a leader and visionary who has played a vital role in fostering positive changes with respect to compliance, uniformity and consistency in market regulation."
Rapacciuolo has played an instrumental role in the implementation of reforms at the NAIC's Speed to Market Task Force and to the System for Electronic Rate and Form Filing (SERFF). This work has increased the scope, breadth and depth of the tools and services available to regulators and the industry in the area of rate and form filing.
In addition, Rapacciuolo has served on the SERFF board of directors, as chair of the SERFF Product Steering Committee, chair of the Uniform Product Coding Matrices Subgroup and chair of the Speed to Market Self Certification Subgroup. He has also been a member of the Uniform Filing Transmittal Document Subgroup, Operational Efficiencies Working Group and State Innovations Working Group.
"While I could go on with a long list of accomplishments," Bell said, "let me just say that Charlie has displayed foresight and fortitude to achieve many great things for the NAIC and state insurance regulation, which is why he was chosen for this distinguished honor."
Established in 1989 and named in honor of the founder of the NAIC's Support and Services Office, the Robert Dineen Award is presented to an individual in recognition of his or her outstanding achievement as a career regulator. It is the highest individual honor bestowed by the NAIC.
Charlie joined the alumni ranks in late 2007 and is now employed at the
Interstate Insurance Product Regulation Commission (IIPRC). The IIPRC is
the state-based modernization initiative for a national approach to
insurance regulation which provides a platform for one set of uniform
insurance product standards with one central point of electronic filing
for all member states.
What Did Your Building Look Like in '39? If you grew up in the five boroughs of New York City or your parents lived there or you currently live there, you may be interested to know that between 1939 and 1941, the New York City Tax Department photographed virtually every house and building in the city — and you can now buy a copy of one of the 720,000 black and white images through New York City's Department of Records — $30 for an 8x10 and $45 for an 11x14. All you need is an address and a brief description of the building or house (an additional $5 is charged if you don't know the block and lot numbers).
Note: Laurel Presser advises that most block and lot numbers can be obtained through New York City.
Birth Year Time Capsule — Do you know the biggest news stories, songs and movies from the week you were born? How about the price of eggs and milk from back then? Intrigued? Check out this fun site.
___________________________________________________________
Please submit "News and Events" items about yourselves and/or other alums to Wayne Cotter (wcotter@naic.org and quepasa1@optonline.net) and Donald Carbone (dcarbone21@optonline.net). We need your help! Without you, there is no alumni Website.