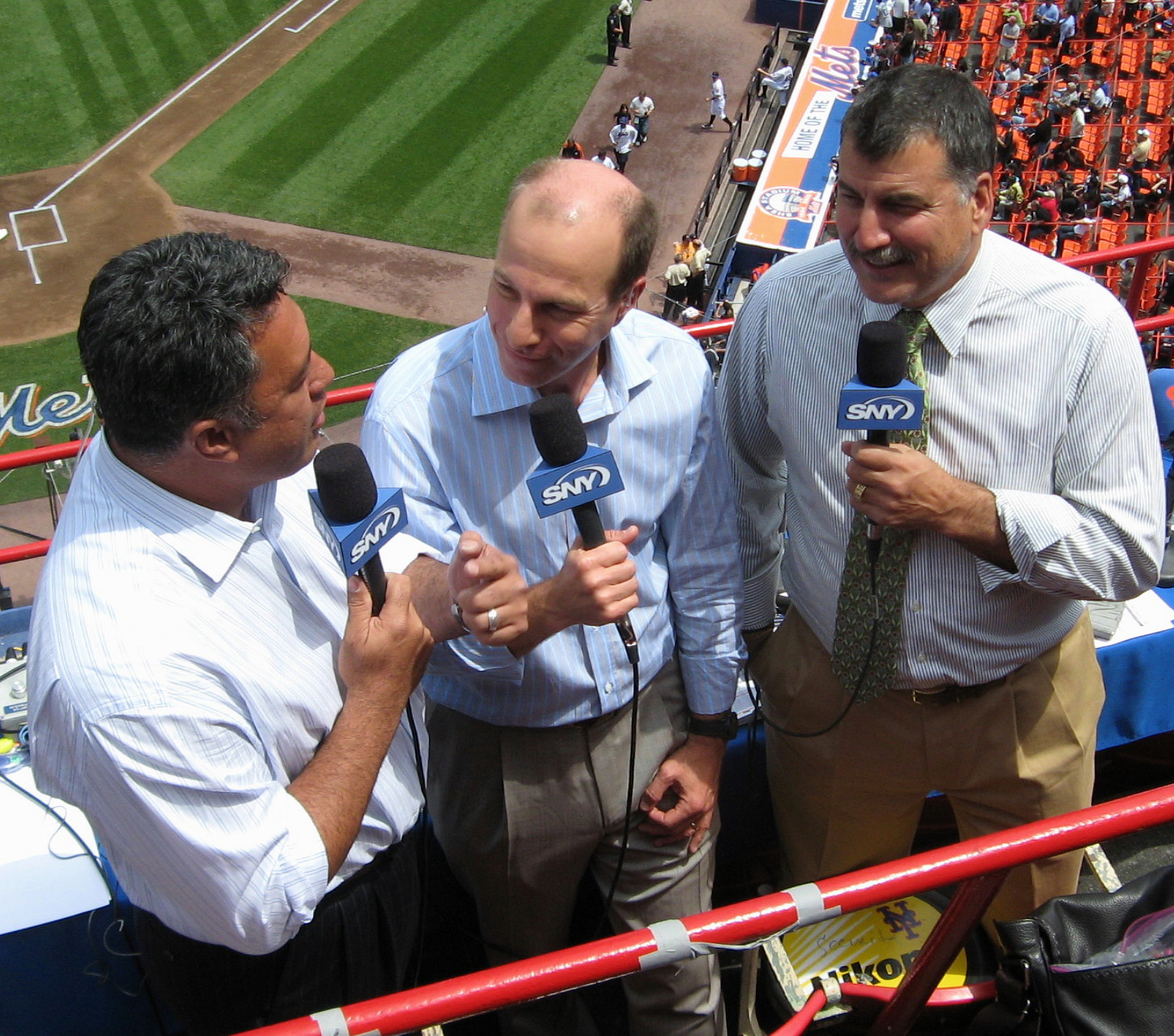 Pre-game analysis with (from l. to r.) Ron Darling, Gary Cohen and Keith Hernandez ("I'm Keith Hernandez!")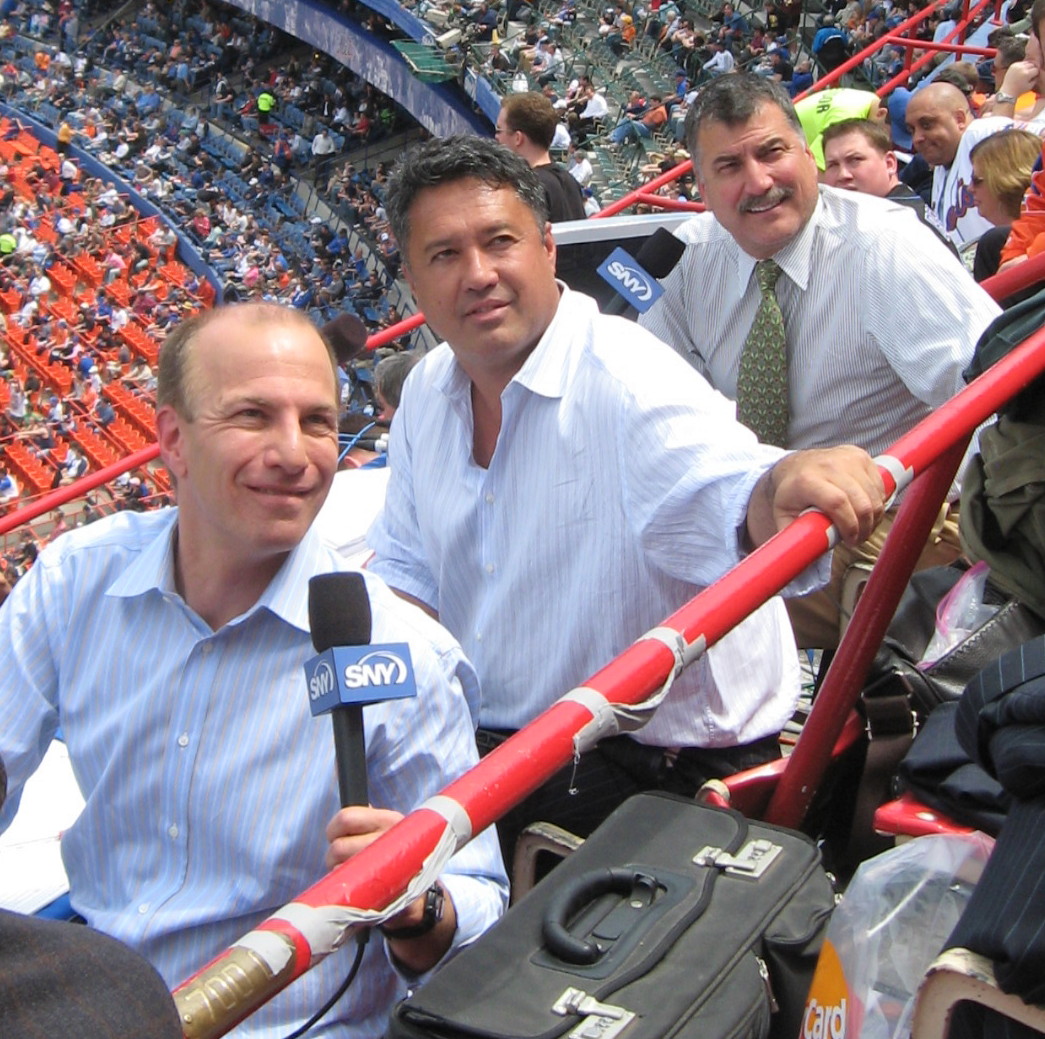 The best Mets broadcasting trio since Ralph Kiner, Lindsey Nelson, and Bob Murphy: (from l. to r.) Gary Cohen, Ron Darling and Keith Hernandez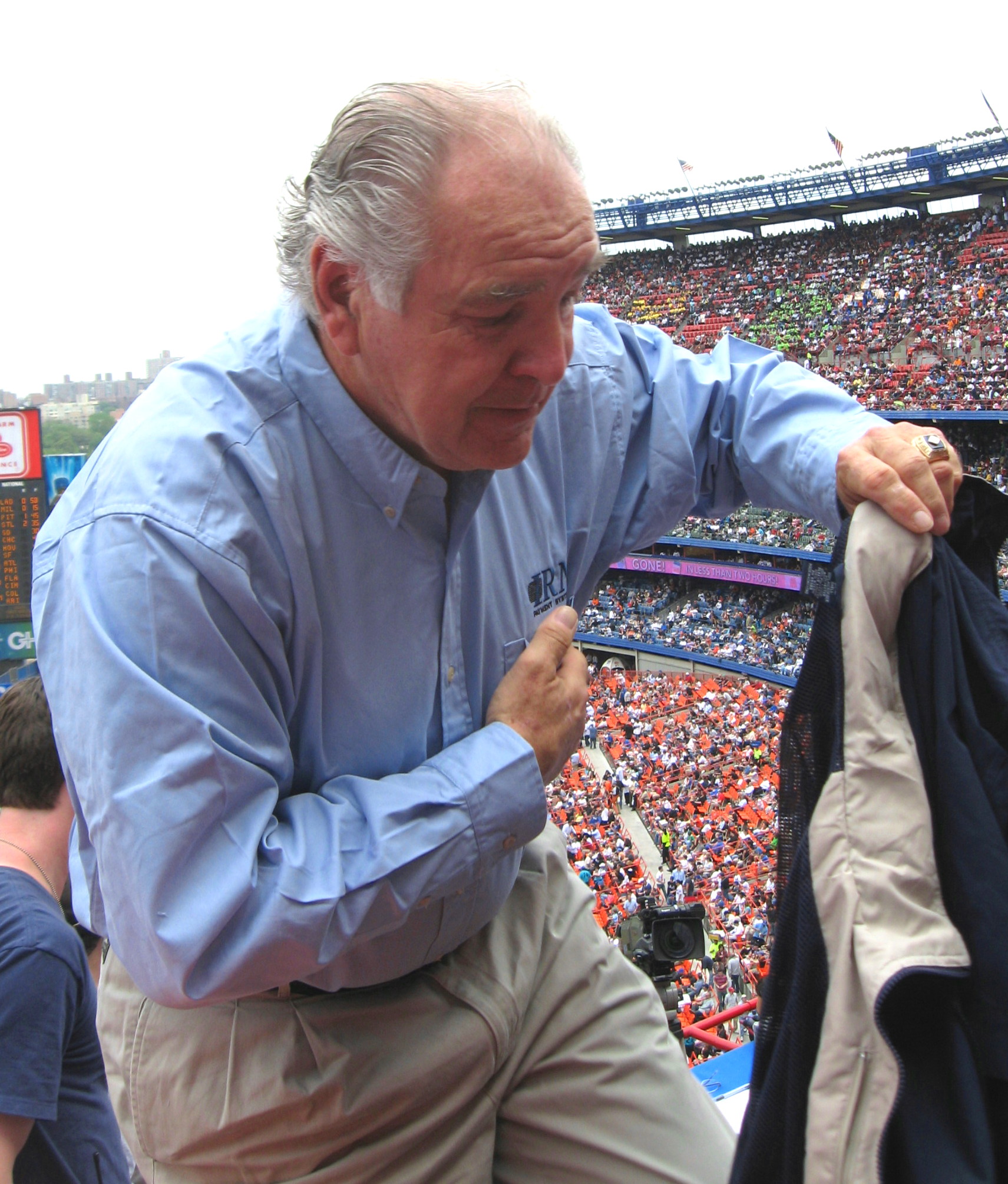 Former Met Ed Kranepool feigns a heart attack to avoid congratulating Charlie Rap. Krane was an original 1962 Met and retired after the 1979 season. He still holds the record for most games played as a New York Met (1,853).
NYSID staffers Gerry Scattaglia and Gail Keren


Gerry Scattaglia, Charlie Rap and Steve ("Mystery Man") Miller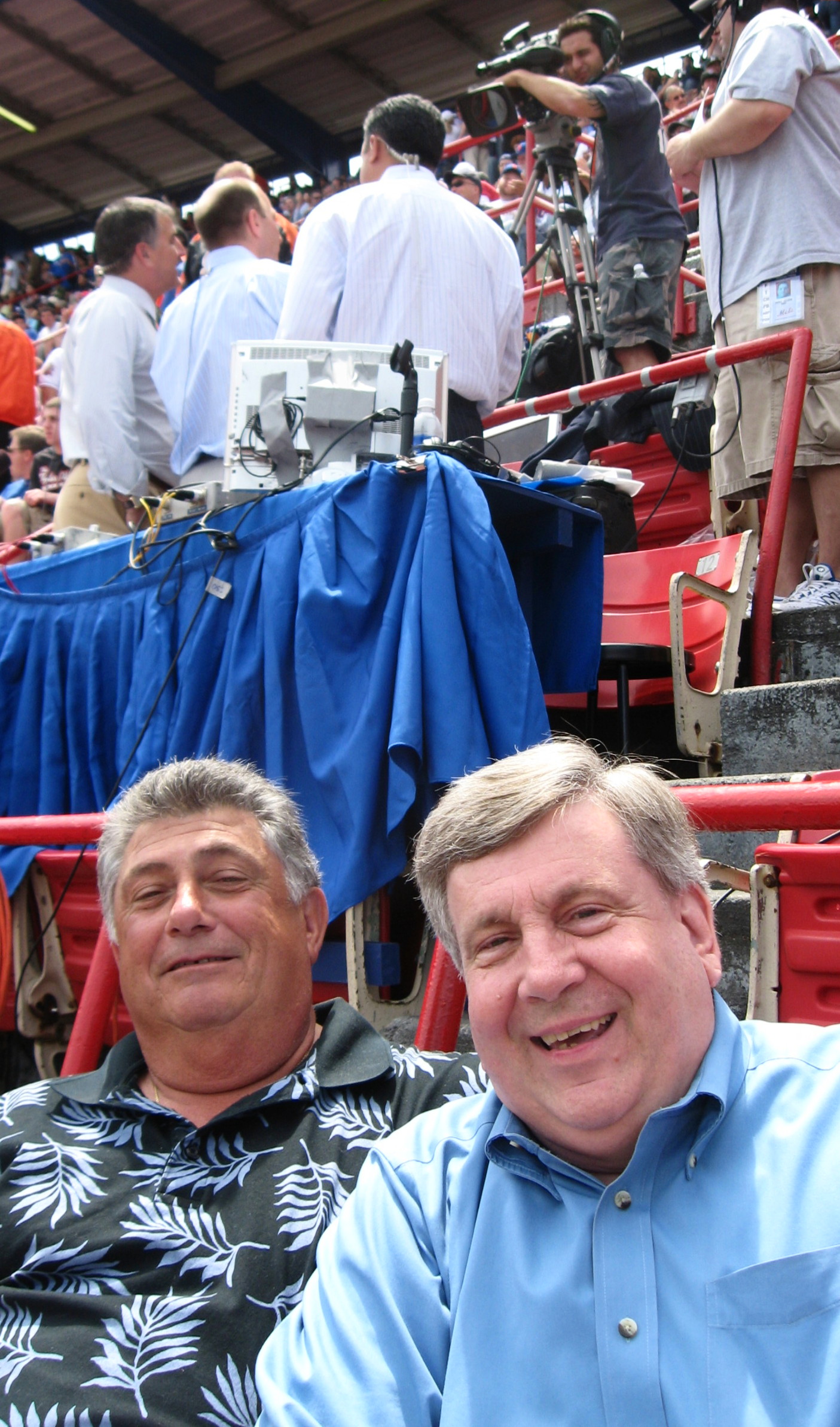 Pre-game BS with alums Frank LaMonica (left) and Franz Mann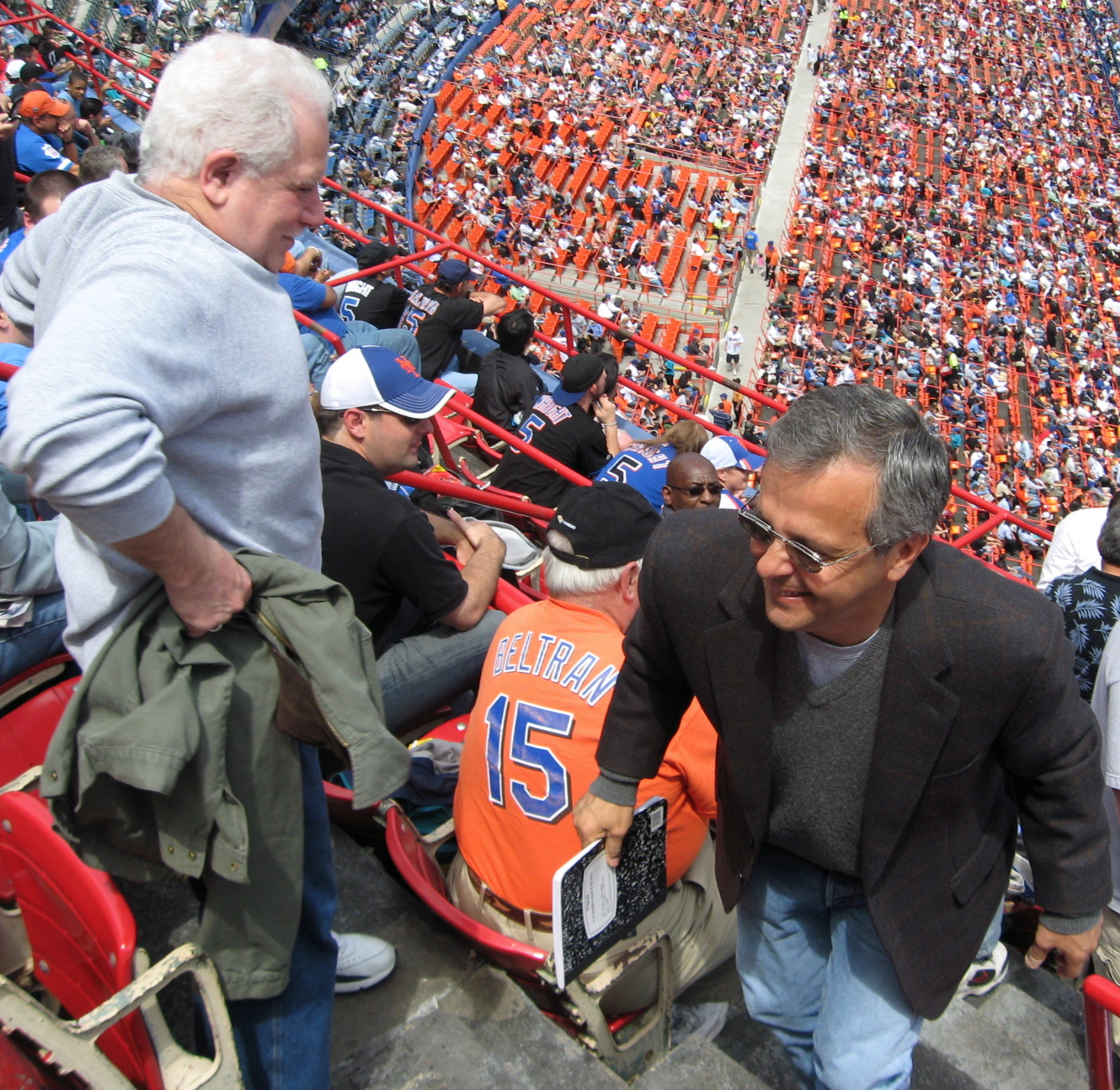 Daily News sports and political columnist Mike Lupica stops by to congratulate Charlie Rapacciuolo on his recent retirement from the NYSID.
..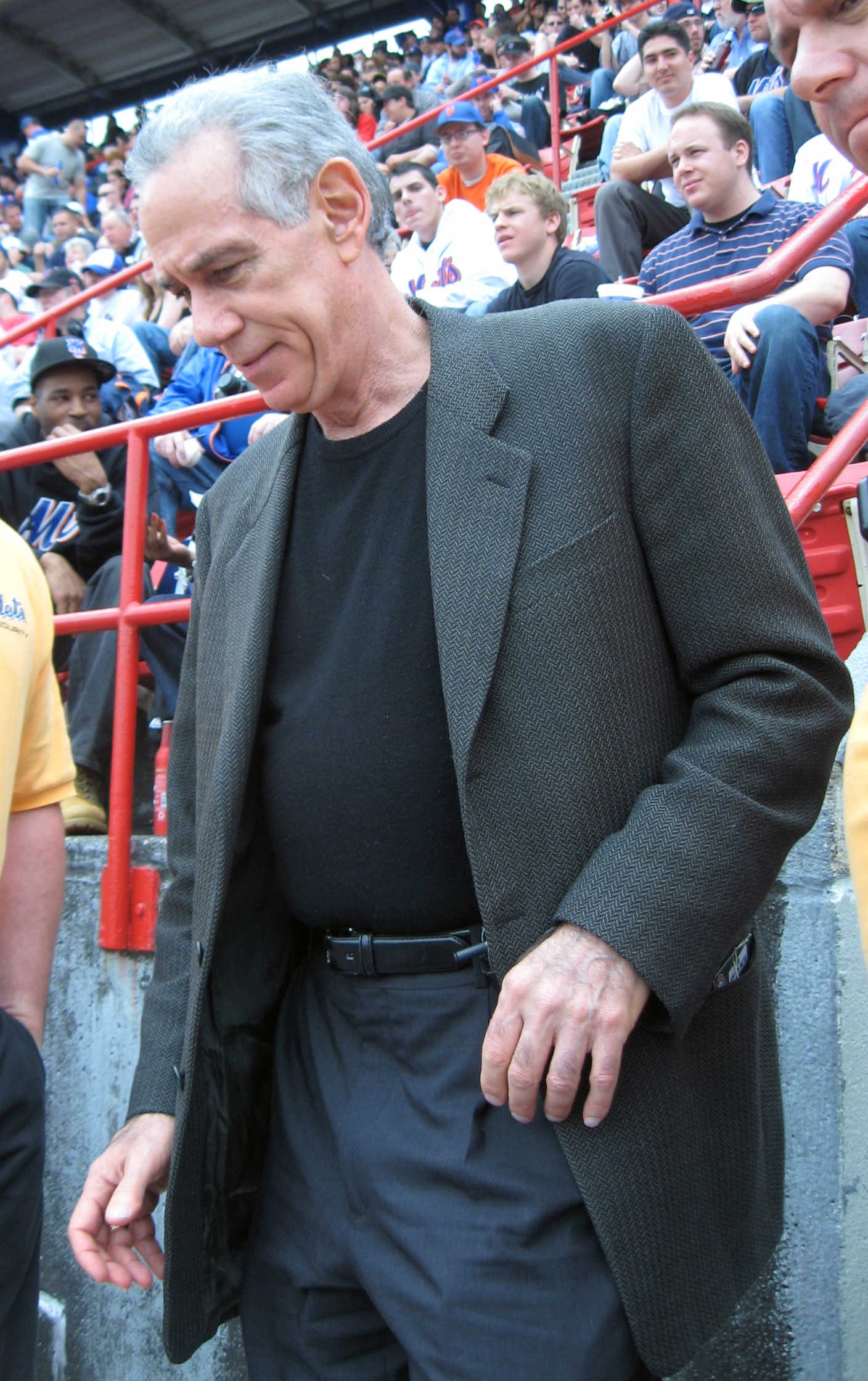 Former Met Art Shamsky joins the fun. Shamsky played for the Mets from 1968-1971 and was part of the 1969 World Champion "Miracle Mets" team.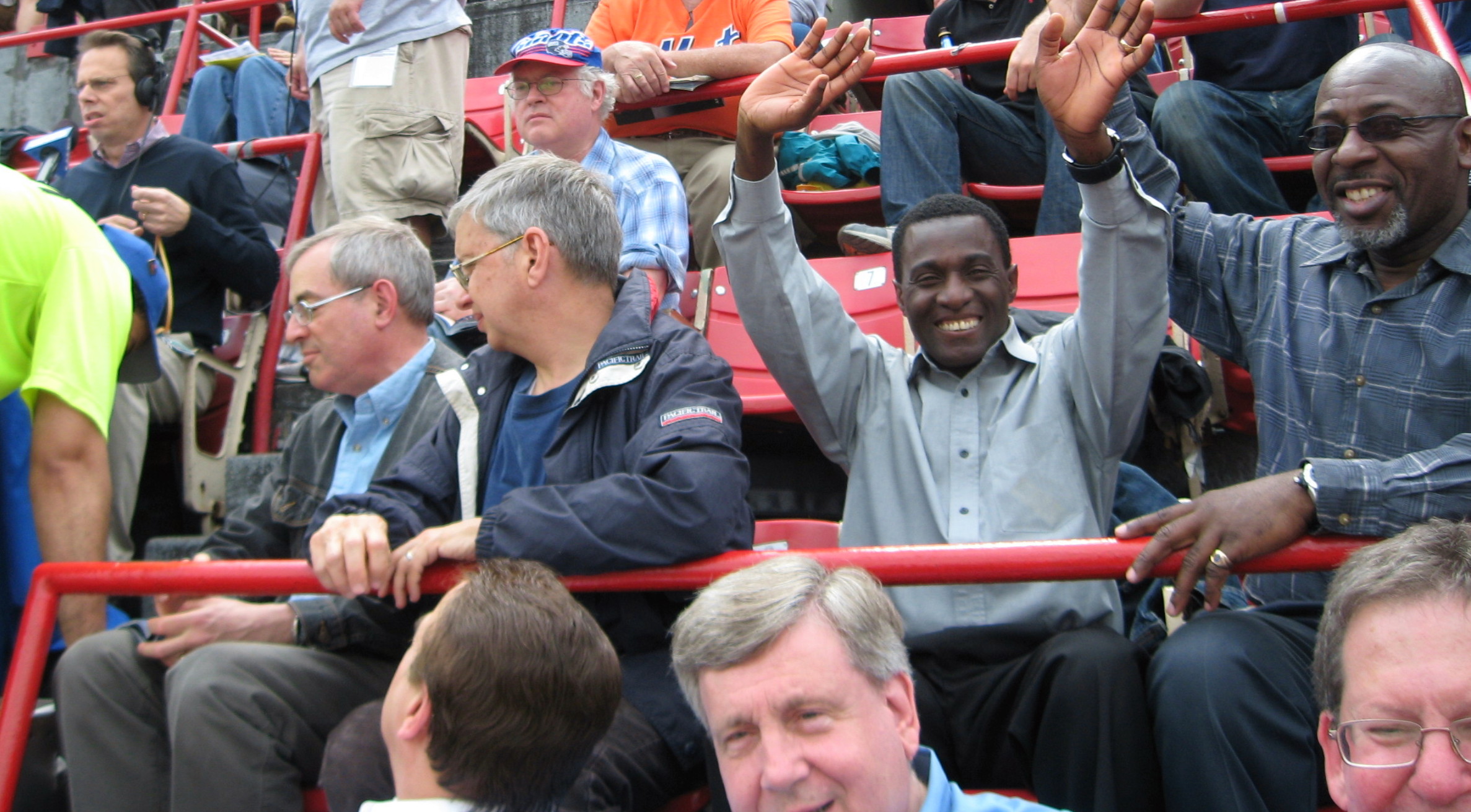 Cheering on the Mets are (first row from l. to r.) Franz Mann and Jack Stein; (second row) Ken Kaufman, Marc Bruckstein, Hughroy Mighty and Al Codrington; (third row) Ed Tasker. Note Mets radio broadcaster Howie Rose on far left.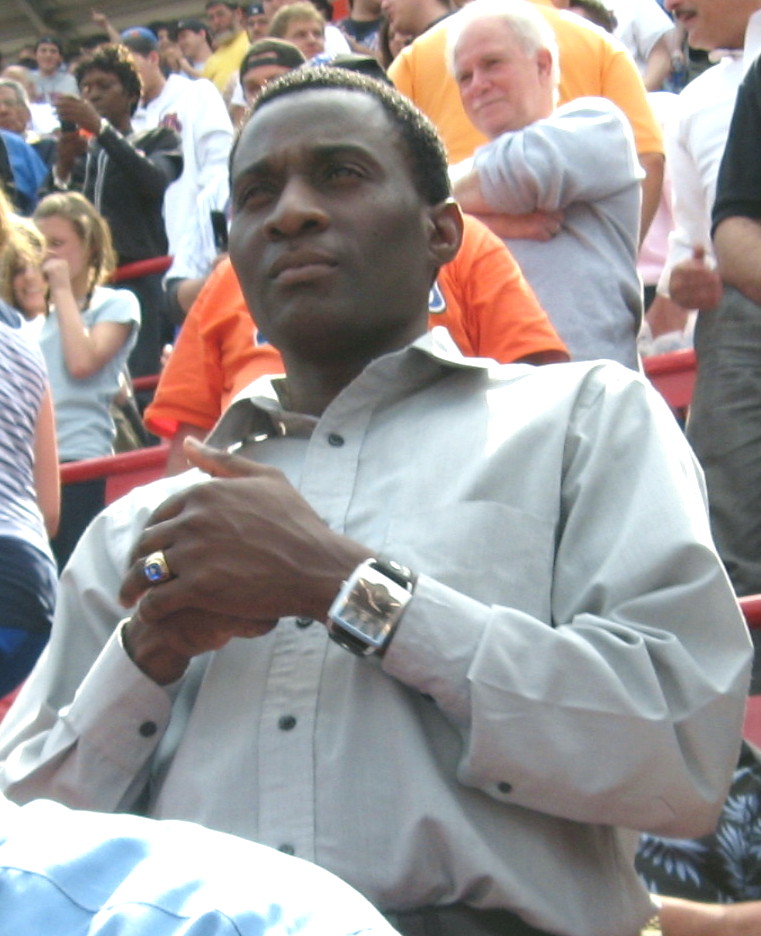 Hughroy Mighty: Praying for a Mets rally?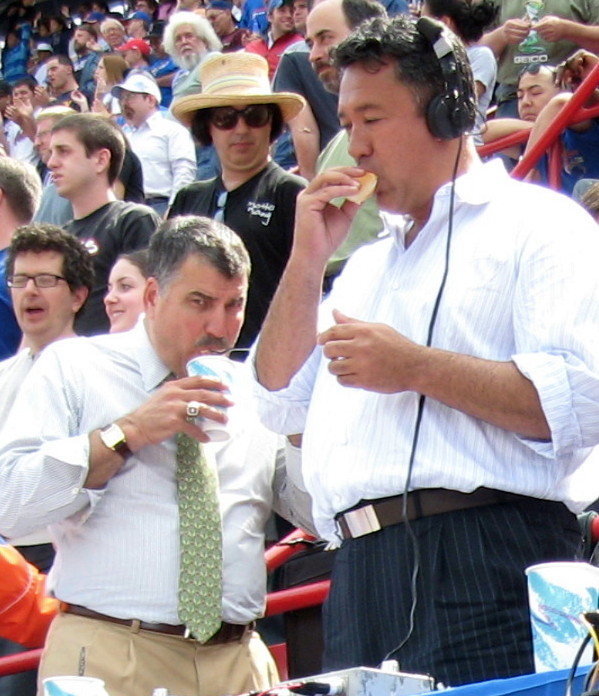 Keith looks peeved that we captured him downing a sloppy ice cream treat, while Ron Darling is in hot dog heaven as he enjoys a world-famous Shea Stadium weiner. Hey, even broadcasters need nourishment!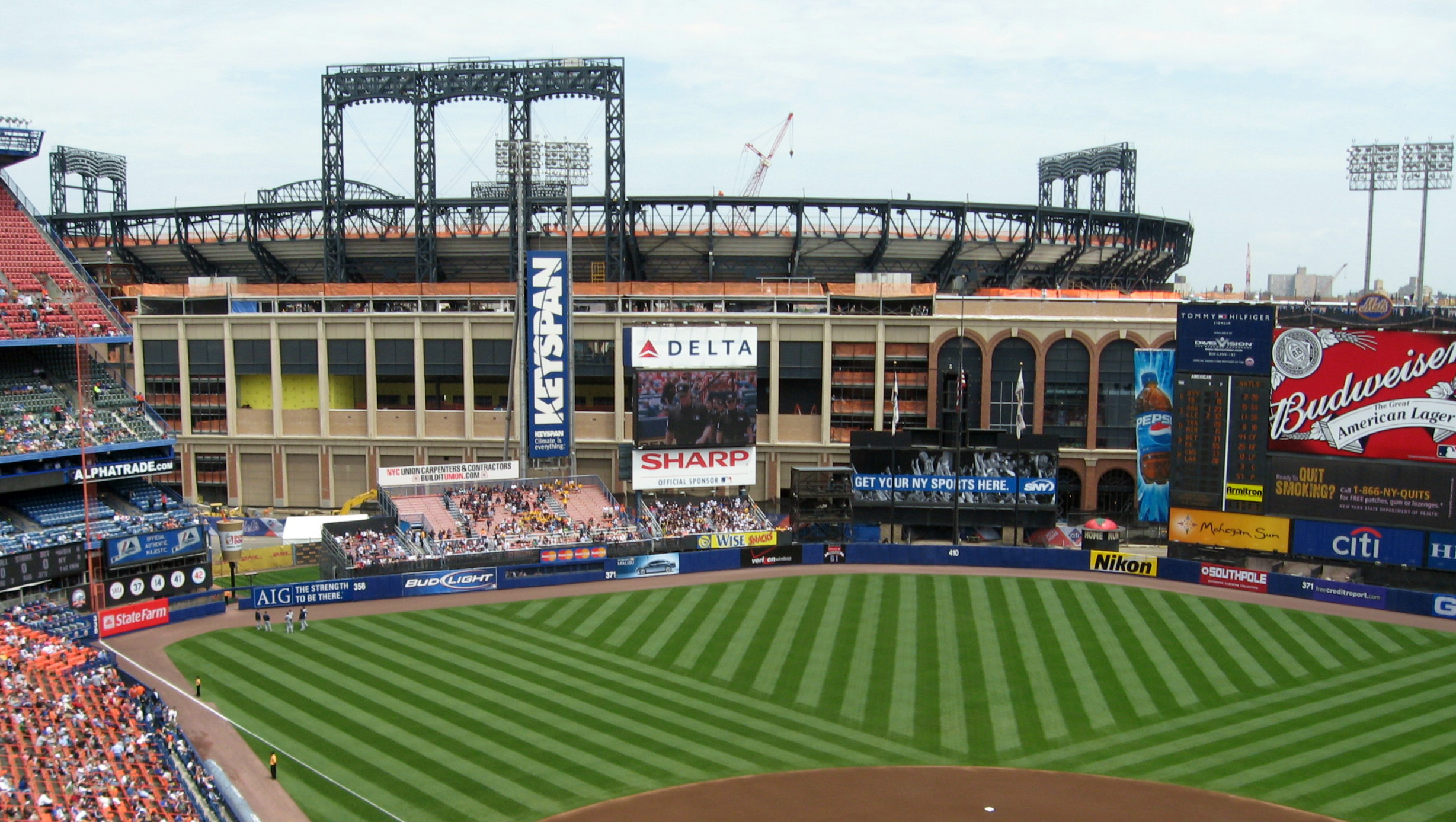 Emerging from the shadows of Shea Stadium is the Mets new home, Citi Field. The new stadium is likely to please many NYSID alums since it features architectural designs inspired by Ebbets Field and the Polo Grounds, homes of the old Brooklyn Dodgers and the New York Giants. Many of our alums still have fond memories of those two legendary ballparks. Citi Field will be ready to welcome fans on Opening Day, 2009.
Game Photos
(Photographs by John Scollo)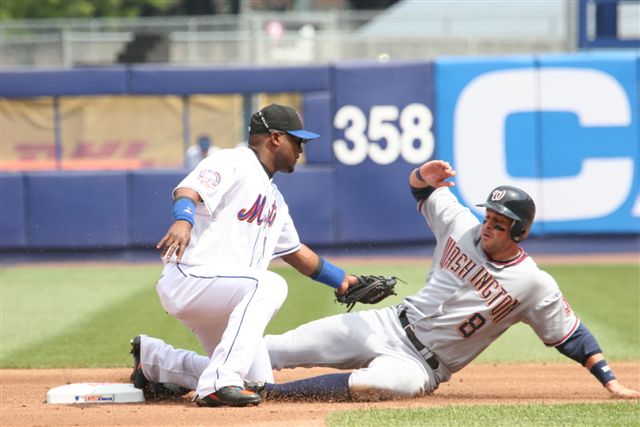 Out!: Aaron Boone of the Washington Nationals (Yankee fans remember him) is thrown out stealing. Second baseman Luis Castillo applies the tag.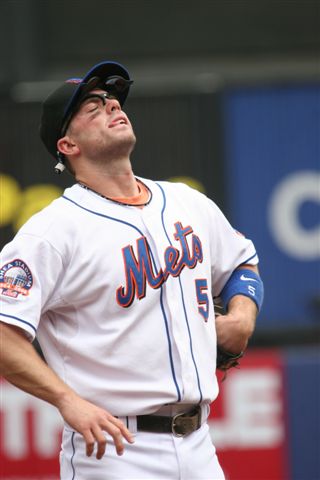 Taking a Breath: David Wright shows his frustration late in the game.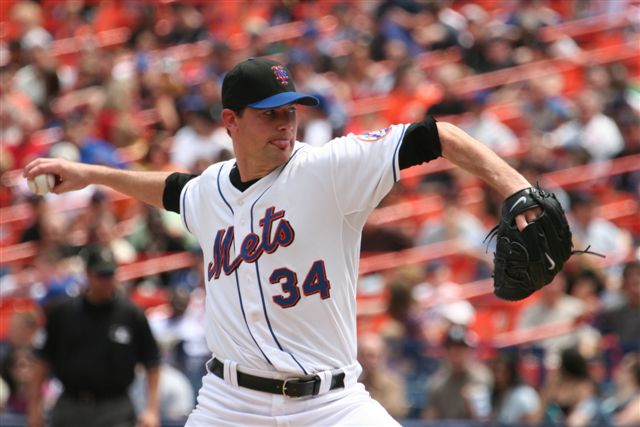 Flirting with Immortality: Pitcher Mike Pelfrey took a no-hitter into the sixth inning. In his best outing of the season, Pelfrey still found himself on the losing end of the 1-0 game.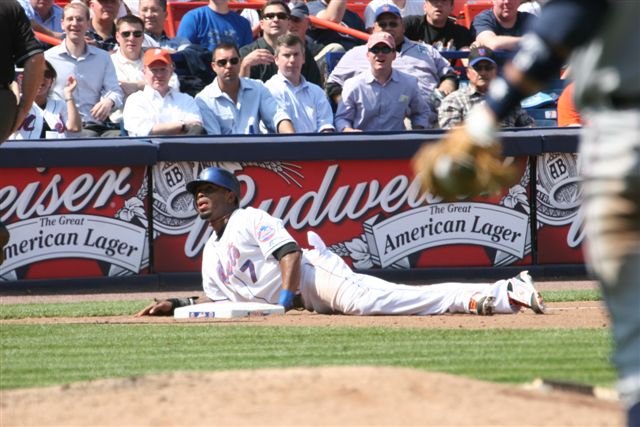 Reyes Takes a Chance: Jose Reyes looks for the call from the third base umpire after trying to take an extra base on a ground out. Reyes had actually been tagged out by the National's shortstop on his way to third. The freak play took the Mets out of a potential rally.