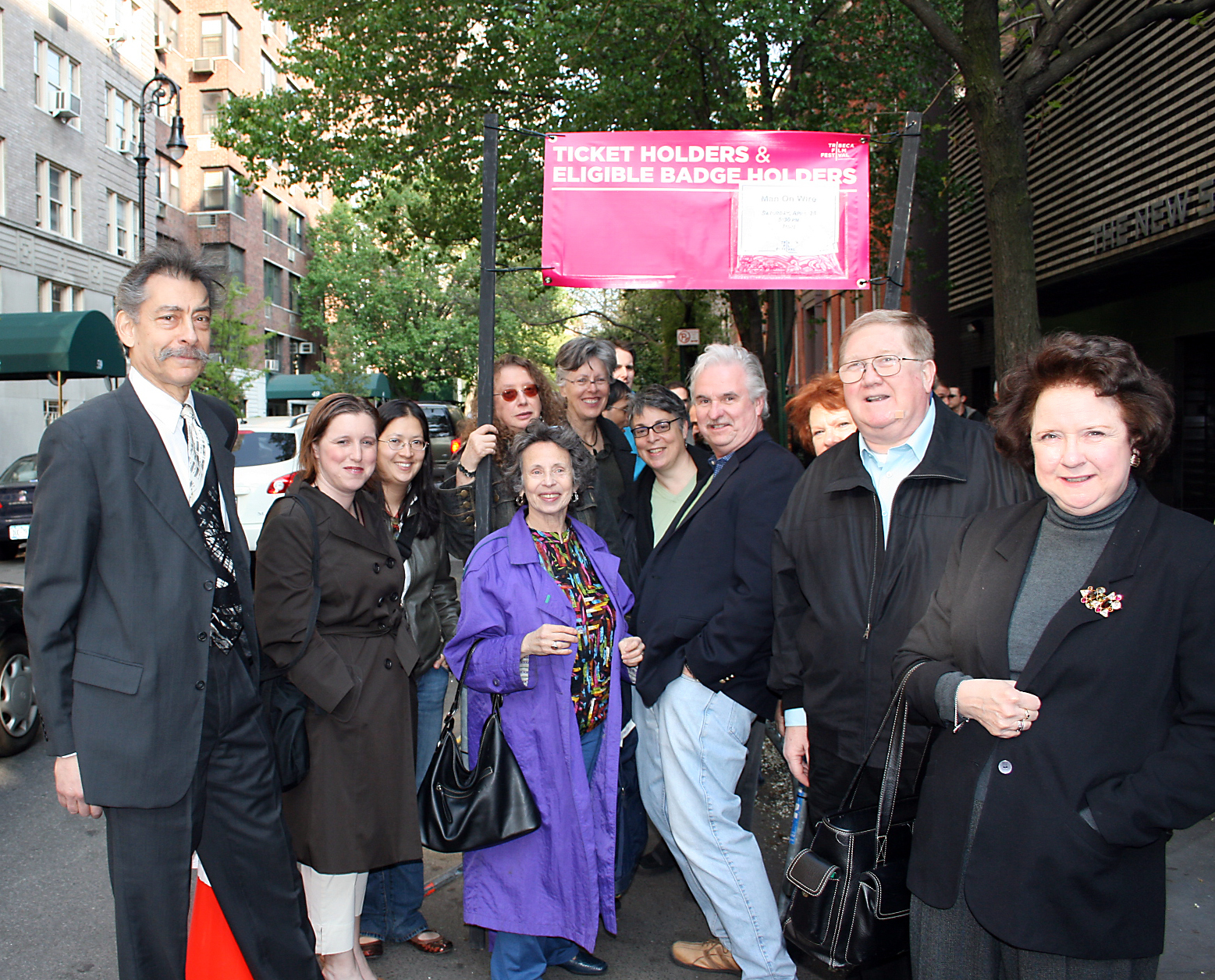 NYSID contingent is first in line for NYC premiere of "Man on Wire." NYSID alums and staffers pictured above include N. Barry Greenhouse, Benita Hirsch, Paul Altruda and Wayne Cotter.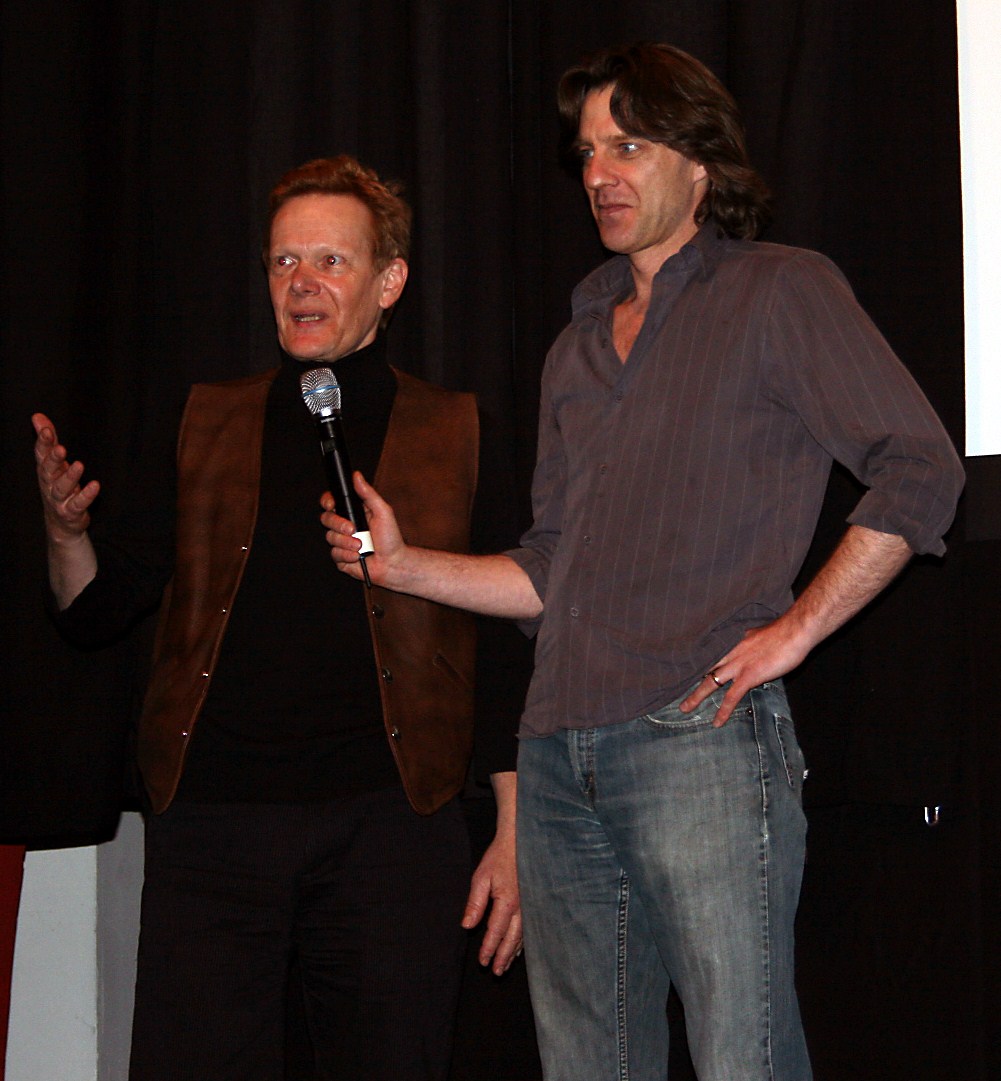 Philippe Petit and "Man on Wire" director James Marsh take audience questions following the film's showing.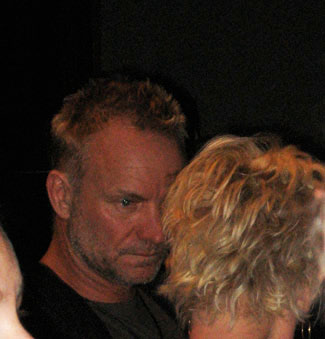 Sting, a longtime friend of Petit's, showed up at the premiere.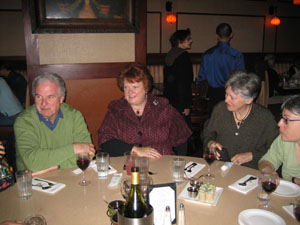 (from left. to right): Wayne Cotter, Susanne Cotter, Virginia
Naughton, Benita Hirsch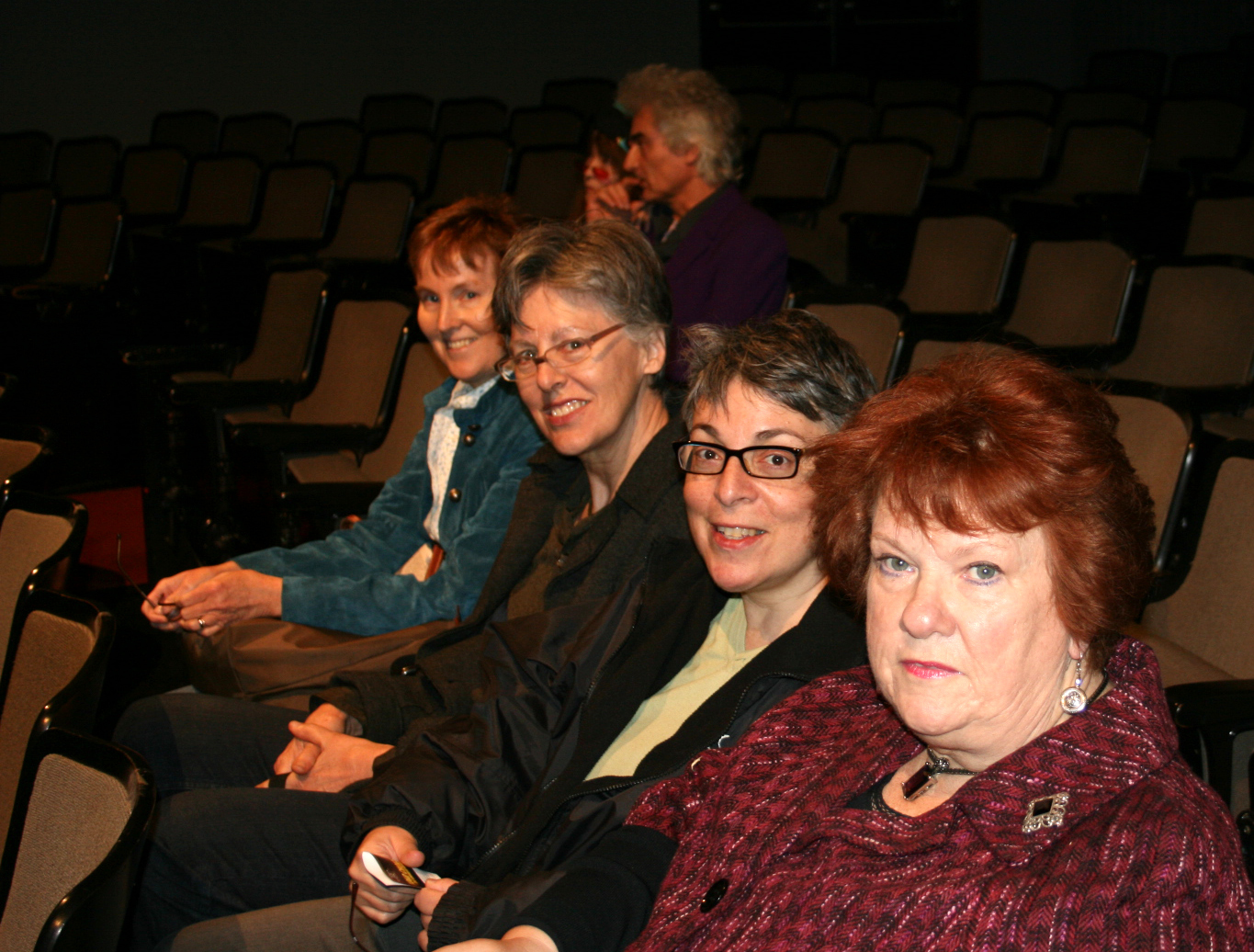 Early arrivals get choice seats. Pictured above waiting for the crowds to arrive are: Susanne Cotter, Benita Hirsch, Virginia Naughton and Anne Kelly. Note: in background is key Philippe Petit co-conspirator, Jean- Louis Blondeau who was prominently featured in "Man on Wire".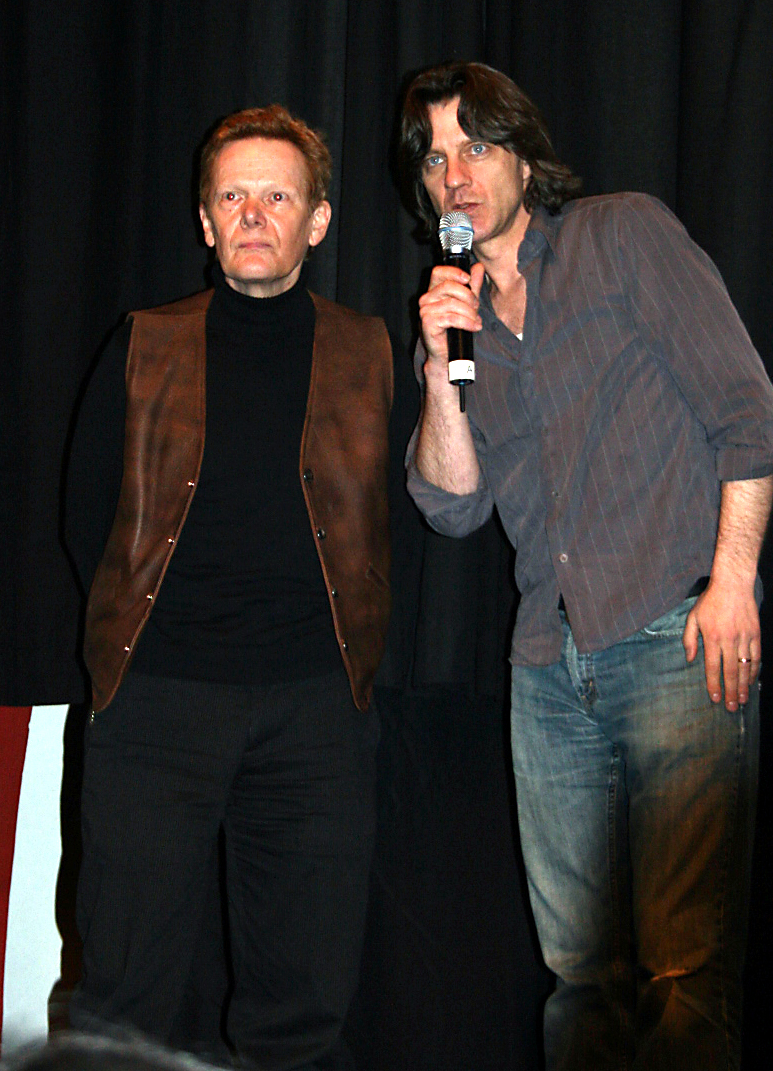 Petit and Marsh
..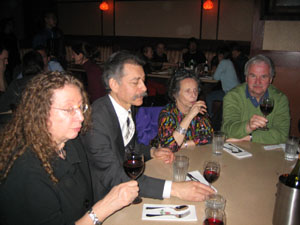 Toasting Mr. Greenhouse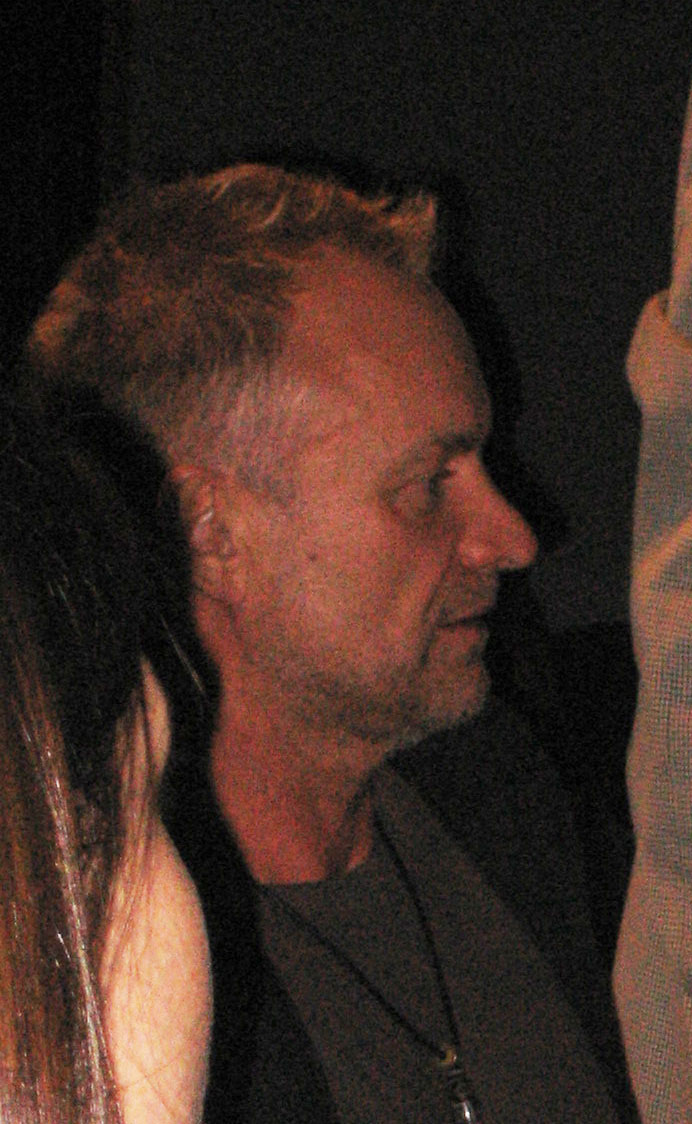 Sting
From The New York Post "Page Six" feature:
April 30, 2008 -- STING has many talents besides singing . . . . At the Tribeca Film Festival screening of "Man on Wire," a documentary about Philippe Petit - who walked from one Twin Tower to the other in 1974 on a wire 110 stories high - the rocker turned up with his wife, Trudie Styler. Ashleigh Banfield interviewed him for her TruTV show, "Hollywood Heat," and he explained he's a huge fan of the tightrope titan, and even has a wire strung across his garden in England. "Everything I know about wire walking, Philippe taught me," Sting said.