How Do You Handle 5 Children Under Four?
Ask Pat Neidel's Daughter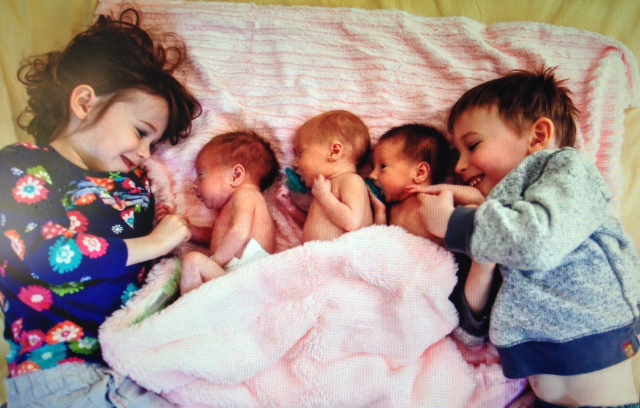 NYSID alum Pat Neidel's daughter Liz and her husband recently added triplets to their family. They already had 3-year old twins. Pictured above are Meghan (far left) and Connor (far right). Sandwiched between are (from left to right): Katherine, Bridget and Sarah.

The triplets were born in 2014 on March 14 (pi day) and weighed between 3 lbs, 7 oz. (Katherine) and 4 lbs, 4 oz (Sarah). They are all doing well and as of mid-May have all gained at least 50% of their birth weight.

Pat also has another grandchild by her other daughter, Chris. Our guess is Pat will be keeping busy for a while.